Yes! We repair Bien Air® dental handpieces
Bien Air Tornado / Tornado S – Replace turbine $235.00, 1-year warranty
Bien Air Bora LK, L, LED – Replace turbine $235.00, 1-year warranty
Bien Air Prestige LK, L, LED – Replace turbine $235.00, 6 month warranty
Bien Air Electric Motors MX2, MCX, MX-I, MC2, MC3 (Free Estimate)
Bien Air Air Motor Aquilon 830 $145.00 – $165.00
Bien Air Contra Angles CA 20:1Typical range $ 325 – $ 385
Bien Air Straight Handpiece PM 1:2 – Complete overhaul $600.00, 6 month warranty
Bien Air Prophy PMP – Complete overhaul $160.00, 6 month warranty
Bien Air Electric 1:5L Evo – typical range $ 445 – $ 550
Bien Air Electric 1:5L CA – typical range $ 385 – $ 445
ELECTRIC Motors & Attachments – Free Estimate

Arpino Dental Handpiece Repairs & Sales
Repaired to OEM Specifications
All electrics, high speeds and low speeds sent to Arpino Dental are repaired to OEM specifications with quality OEM parts at a discounted price.
We stand behind our working offering extensive no-questions-asked warranties.
Upon request, repair jobs can be completed in as little as 2 days.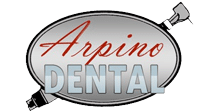 Ask about our 6-Month Warranty!
* Prices subject to change without notice. All work has 6-month warranty except if it has been subjected to apparent misuse, abuse or accident. Japanese Turbines warranty for 3 months. 'Lube free' turbines warranty for 1 year. Product names and brands are registered trademarks of their respective owners.
Ready To Get Started?
Disclaimer:
We are not responsible for any and all unrepaired handpieces left in our facility over 60 days after given estimate.
"Quality work and pricing. Great turn around times and backed by warranty. Always a pleasure, thank you!"
– Dharni Jasthi