Dental Handpiece Repair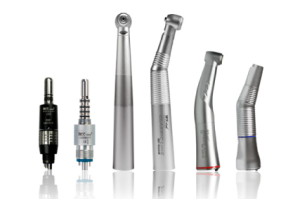 Arpino Dental Handpiece Repair & Sales, Inc., located in Brooklyn NY, has been delivering quality service and parts to thousands of dentists nationwide since 1976. With expertise and care, we are able to repair all handpiece parts and products. Whether you use a high speed handpiece or a slow speed model, we are able to meet your service needs, including fiberoptic repairs and replacements. We also specialize in repairing all electric handpieces to OEM specifications at discount prices. With over 38 years of reliable dental handpiece repair experience, our company will provide you with trusted service every time.
Free Pick-Up and Delivery is available to and from any office in the USA! We know convenience! Just ask about our 2 day turn-around time.

MK Dent Master Dealer
We are a proud provider of MK Dent products, an exceptional line of premium dental handpieces (high speed, low speed, and electric) at reasonable costs. These are compatible with Midwest handpieces, Kavo, NSK, W&H, Sirona, and more. Thanks to MK Dent, we are able to offer an excellent selection of products, ensuring every dentist is able to find just the right handpiece.
Reconditioned Dental Handpiece Turbines
We also offer popular brands of reconditioned or refurbished dental equipment at rock bottom pricing. Each dental handpiece is in great condition with new turbines. However, we do provide aftermarket turbines which are a great alternative for doctors seeking quality products at inexpensive prices.
We have always offered premium warranties on all of our products and shipping is always free through our postage free mailer. Contact us today for a free estimate! 1-800-874-1212 (or 1-718-236-4399 in NY)